From the editors of Brittle Star magazine
CLOSING DATE EXTENDED TO 18 MARCH
Brittle Star's second writing competition was sent out into the big wide world at the launch of issue 37 and because we're such chatty people here at the magazine we want to tell you all about it.
Two years ago we launched the first competition, with poetry and short stories judged by Mimi Khalvati (poetry) and David Constantine (stories) along with our editor Jacqueline Gabbitas (both). The response to was wonderful with almost 700 entries of such a high standard it was almost impossible to choose the winners.
Mimi wrote in her introduction how impressed she was with the quality and went on to talk a little about poetry itself: "Good poems keep one's faith in poetry alive, and one's faith in the power of language to be endlessly refreshed, to communicate straight from the heart and mind", a thought which (unknowingly as the main judges were only judging their own categories) touch on David's comments in his introduction: "writers of short stories employ their fictions to try to tell the truth about how we live now".
Winning pieces were published in Brittle Star issue 34 and prizes were awarded to Di Slaney, Jenny Carr and Julie Mellor for poetry, and Douglas Bruton and Ushi Gatward for short fiction at a prize-giving event at the Barbican library, London.
Our Judges for 2016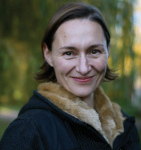 This year we're thrilled to have Man Booker-Prize shortlisted author and story-writer Alison Moore as the main short story judge, and the T.S. Eliot Prize winning poet George Szirtes as our poetry judge. The title story of Alison's collection, The Pre-War House & Other Stories, won a New Writer novella prize and her first novel, The Lighthouse, was shortlisted for many prizes including the Man Booker Prize before going on to win the McKitterick Prize in 2013. George Szirtes is a poet and translator, born in Budapest, Hungary. His collection Reel won the TS Eliot prize in 2004, and he was shortlisted again in 2009 and 2013. His latest book is Bad Machine (Bloodaxe) and his pamphlet Notes on the Inner City was published in 2015 (Eyewear).
The Prizes?
Brittle Star publishes short stories and poetry and comes out twice a year, so our competition always reflects this consort of writing forms. With this in mind we'll be awarding two sets of prizes – one for each writing category – making six prizes in total. The first prize for each category is £250, second is £50 and the third is £25. All winners will be published in Brittle Star and invited to a launch event at the Barbican library in summer. Winners will also receive a copy of the anthology Said and done: New Writing from Brittle Star published by Stonewood Press. Subscribers get one entry free!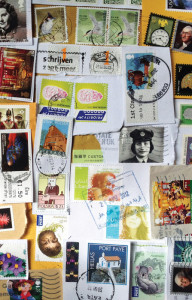 The closing date is now 18 March 2015 and entries are already coming in thick and fast. The entry fee is quite modest at £4.50 for the first entry then £3.50 for subsequent ones, and subscribers to Brittle Star get their second entry for FREE. If you're not yet a subscriber you can subscribe online at http://www.brittlestar.org.uk/competition-2/ or through the entry form when you enter.
Enter online or by post
 You can enter online with our simple 'pay and up-load' system (using Paypal but you don't need an account, you can use a Credit/Debit card). Once you've paid you go back to the website to your account and you can then up-load your poems or stories.
Entry forms can be downloaded here BrittleStar2016.pdf and sent by post to: Brittle Star Competition, 97 Benefield Rd, Oundle, PE8 4EU.
Good Luck!
Last year we had some fantastic entries and the judges really had a tough time deciding on the winners. So, now it's up to you to put your pens or pencils to paper or your fingers to keyboards and let your creativity flow. Good Luck!