So I find myself wearing three hats at Lowdham Book Festival this year…
…but fortunately not all at the same time. This is very unexpected because I'm usually at this lovely local book festival in my comfortable third hat of publisher, as myself and my business partner Jenny Swann always have a stall on the last Saturday of the festival to sell our latest 'instead of a card' poetry pamphlets from Candlestick Press. 2015 is no exception.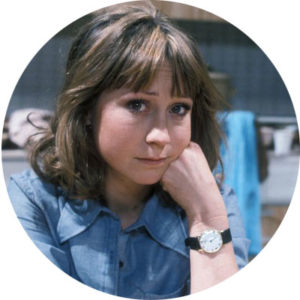 But this year the first hat I'm wearing is the tatty waterproof one of smallholder and yarn producer, as I've been asked to give a talk about how a city-dwelling, desk-based marketing professional ended up covered in muck and straw on a regular basis, owning sheep and promoting all things woolly. The talk is on Tuesday 23rd June at 2.30pm in the Southwell Road Community Building, as part of the Craft Day events programme. I can't promise to do an impersonation of Barbara from The Good Life, but I'll do my best to explain why this lifestyle change is about living a good life, and giving something back to the land. And of course there'll be tales about
sheep with my new venture Hooligan Yarns, raw fleece to handle and spun yarn to buy, along with poetry about sheep and knitting from both the Candlestick Press range and my own poetry collections. There'll even be a Woolly Outlaw demonstrating handspinning, and hopefully my mum in the audience knitting up some Hooligan Yarn from young Teeswater/Gotland X wether Gilbert to illustrate the finished product. Fingers crossed that all of this comes together in an informative, tactile mix of fleece, yarn, anecdotes and poetry, and that I don't drop any stitches!
After all this wool-based excitement…
…my second hat at Lowdham Book Festival is the newly acquired one of poet, reading alongside some of the fantastic Stonewood Press team in the marquee behind the Village Hall on Saturday 27th June at 2pm. I'll be reading a selection of poems from my debut pamphlet Dad's Slideshow, and will be bringing some prints from the slides themselves to add a little colour to proceedings. I'm really looking forward to this event, and to hear Anna Robinson reading from her new illustrated sequence The Night Library as well as the wonderful Jacqueline Gabbitas and her pamphlet Small Grass. Knowing the attention to detail of the Stonewood Press team, I'm sure that this will be a carefully choreographed event with some nice added touches for the audience, so please come along if you're free – it'll be a memorable occasion.
And then I can take all my hats off and go home to feed the sheep! Who knows, if it stops raining between now and then, I may not need any hats at all…. – Di Slaney, June 2015
---
Stonewood event details…
Lowdham Book Festival, Nottinghamshire
Saturday 27th June
From 2.00–3.00pm in the Marquee behind the Village Hall
FREE event, no ticket needed
Poets reading: Jacqueline Gabbitas, Anna Robinson and Di Slaney
To find out what else is on at the festival visit their website www.lowdhambookfestival.co.uk
---