3x3x3: Three Poets, Three Artists, Three Libraries
Take three poets, match them up with three artists, and the results are three very different books. Over 33 days in September and October, three Nottinghamshire libraries will simultaneously host exhibitions of poetry and art from three Stonewood titles: Small Grass, The Night Library and Lace.
As part of this ambitious project Inspire (the new culture, learning and libraries organization for Nottinghamshire) has commissioned a series of workshops with some of the artists and poets. A preview of the artworks will be on display at Southwell Poetry Festival where Anna Robinson & Jacqueline Gabbitas will also be reading (see below for more information).
Southwell Library Poetry Festival (PDF of programme)
Thursday 14 July, 7 – 8.30pm
Opening Event: 3x3x3 Preview
Anna Robinson & Jacqueline Gabbitas will be reading from their Stonewood collections. Southwell Library, King Street, Southwell, Notts. NG25 0EH. Entry £4.
Saturday 16 July, 3.30 – 4.45pm
An Afternoon with the Small Press
Four acclaimed local small presses share their experiences of printing and promoting a vast range of poetry. Ross Bradshaw of Five Leaves Publications hosts a discussion with representatives from Mother's Milk, Stonewood and Candlestick presses. Launching careers, reprinting lost classics and commissioning exciting new work, the quality and breadth of poetry produced by small presses will impress aspiring writers and keen readers alike. Entry £6.
---
3x3x3: Exhibition and Workshops
From Tuesday 6 September – Sunday 9 October 
Small Grass by Jacqueline Gabbitas & Frances Barry, a short collection of nature poems written from the viewpoint of grass; The Night Library by Anna Robinson & Martin Parker, a love song to libraries and the librarians that run them, and Lace by Susan Wicks and Elizabeth Clayman, a celebration of lace and the women who made it.
3x3x3: Red in Tooth and Claw: Poetry Writing with Jacqueline Gabbitas
Saturday 10 September, 10am – 12pm
£15 (or £40 for both workshops when bought together)
How do we write about nature? What happens when we give nature a voice? Join the poet behind Small Grass, Jacqueline Gabbitas, for this practical workshop where you'll look at examples of nature poetry, and write your own poems through exercises and word games. Adult workshop. Book here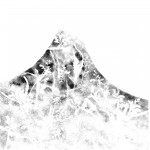 3x3x3: Small Grass Illustration Workshop with Frances Barry
Saturday 10 September, 1 – 4pm
£35 (or £40 for both workshops when bought together)
This hands-on workshop will explore a range of monochrome mark-making methods with a selection of materials, from inks to paper-collage to crayons, and bespoke implements. Focusing on one poem from the book Small Grass, artist Frances Barry will show you how to create your own inspired companion image using similar techniques. Adult workshop. Book here
---
3x3x3: Tales from the Night Library with poet Anna Robinson & artist Martin Parker
Saturday 24  September, 11am – 1pm
Free drop-in, no booking required
Libraries are special places and they hide a thousand stories. How many of these stories are yours? Poet Anna Robinson and artist Martin Parker have hidden special story books in and around Mansfield library. Seek out them out and add your own story and illustrations. All you need is a pen and your imagination. And if you need help, Anna and Martin will be on hand to inspire you. Adults and children welcome.
---
Lace
by Susan Wicks and Elizabeth Clayman
3x3x3: Lace, Printmaking Workshop with Elizabeth Clayman
Friday 30 September, 1 – 4pm
£35
Using the motif of lace as a starting point, artist Elizabeth Clayman will use simple printmaking techniques to create patterns. Manipulating ink on Perspex plates for monoprints and incising on soft board for relief prints, and then transferring the inked images onto paper, these two techniques will be explored using non-toxic printmaking inks. Each print can be made by either running it through a press, or by hand rubbing / burnishing the back of the sheet of paper. The resulting prints can range from bold images to ghostly impressions. This workshop is perfect for those who have never tried printmaking. The idea is to be experimental and do many prints. All materials provided. Book here
---
3x3x3 Bus tour
There will be a tour by bus (supported by
First Art
) to all three libraries and exhibitions on 29 September 2016. More details to follow.